This week Sparkle Creations is sponsoring
Pile It On
. Check out their blog to see their travel challenge and their DT's inspirational creations.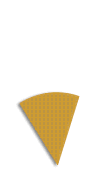 I decided to use Scooter Chloe for this challenge and I love the bright red! I tried to use this week's Sweet Sunday Sketch, but only got half way there. This doesn't have as many layers as I normally do, but it's good to switch it up sometimes!
Paper: Basic Grey Wonder
Stamps: Sparkle Creations Scooter Chloe
BG Brads, BG Chipboard Pieces, Copics, Prima Flowers, BG Buttons, and Twine
If you play along, you have a chance to win
Suitcase Ruby
and
Traveling Josh
! Good luck and I can't wait to see what you all make!
__________________________________________________________________________________
It's the first of the month, so it's time to check in with my goals. I don't really think April was a successful month for me in this area. But I do have a few Sparkle Creations secrets up my sleeve for this summer. :)
Work Goals
Learn Flash
Complete Illustrator and Photoshop Tutorials
Technical Writing Class
I finished coloring all my character pictures! I'm glad to get the extra practice using Photoshop.
SCRS Goals
Sell enough stamps to pay for each release - January, February, March, April, May, June, July, August, September, October, November, December
Attend CHA
Copic Intermediate Certification Class
Post 3 Sparkle Creations cards each week - January, February, March, April, May, June, July, August, September, October, November, December
The good news is that I made my sales goal for April. The bad news is that I've fallen off the banwagon with my Christmas cards. With that, I haven't been posting 3 SCRS cards a week.
Personal Goals
DSLR Photo Class
Visit Catherine (my bff)
Re-dedicating myself to making my Christmas cards and tags
Surprise trip for Brent's 30th birthday
I failed miserably at my goal for April, lol. I wasn't able to get our trip booked for Brent's birthday. Planning a trip with a group of people is tough. Not everyone can agree on the same things and I always have to put Brent's twin into consideration as well...so hopefully I can carve out some personal time to really get this put together.
I hope you all have a lovely Sunday! I'll be cleaning, grocery shopping, and hopefully crafting!