Today's challenge is a color challenge! Don't forget to check out the
Little Paper Shop blog
to see the rest of the DT's darling creations.
Well, green is favorite color and I secretly have a passion for the color orange. And you probably all already know that I almost always use a kraft base on my cards, lol. So this color combo was awesome for me!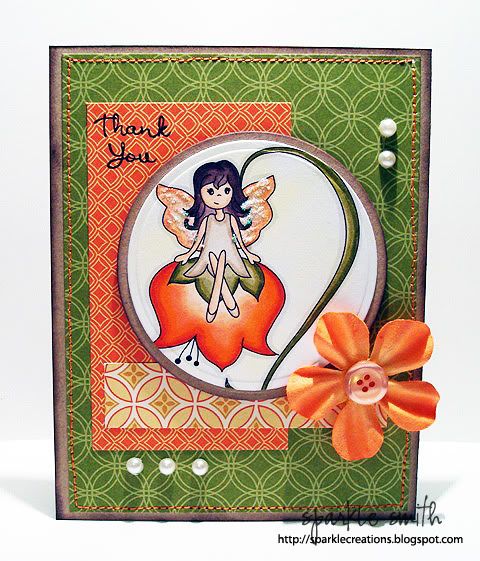 Paper: SU
Stamps: Little Paper Shop
Nestabilities, Copics, Prima Flowers, PTI Buttons, Pearls, and Crystal Stickles
This book is about a 40+ year old lady who is divorced and recreating a life for her and her children. It's very dramatic, scandalous, and keeps you on the edge all the way til the end. It has great momentum, but I will say that I was very disappointed with the ending.
One of the friends has an abusive partner and you're constantly waiting for the moment that he's just gonna beat her in front of everyone and it just doesn't come. No one knows about him, so you're anxiously waiting for all of her friends to figure out who he is. I know that probably sounds bad and weird, but if you read the book, you'll understand what I'm saying.
I think this book could relate to many since it's about families, co-parenting with your ex, finance, friendships, and keeping it all together. One of the friend's husbands loses his job and they end up losing everything. Overall, I still think it was a good book. And honestly, I just lucked out that the cover matches my card today, lol.
Everyone have a fabulous Monday! It's back to work for me...