I got this done in time for Bellariffic Friday last week...but since I was doing sneak peeks for Sparkle Creations...I forgot to post it on my blog.
The challenge was bling...and with my name, you know it's my favorite thing in the world! So here is a card with an image that I colored while I was in Yellowstone. I guess you could say it's a fairy self portrait, lol. This is my favorite Ketto ever though. I also used
Unscripted Sketch #67
.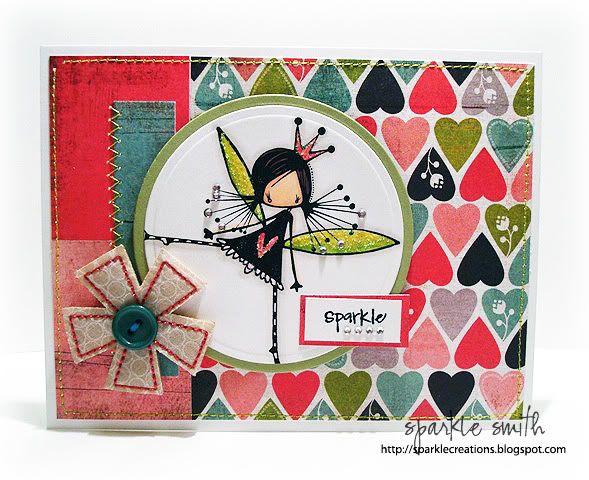 Paper: Basic Grey Olivia
Stamps: Stamping Bella, sentiment is TGF
Nestabilities, Rhinestones, Bloomers, Copics, and Crystal Stickles
Everyone have a great Thursday. I will be back tomorrow with this week's Bellariffic Friday card!