This is another image that I colored while I was at Shaela's, pretty much a month ago, lol. I'm slowly getting there using up my Kraftin Kimmie stamps. Can you tell that I'm in a pink mood?!? I just love pink and green together.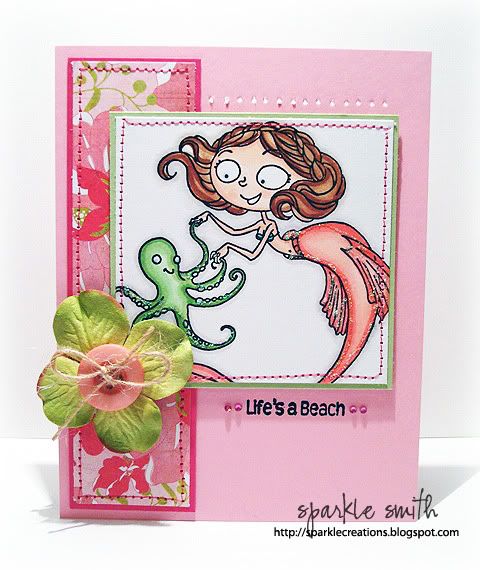 Paper: Basic Grey Olivia
Stamps: Kraftin Kimmie
Prima Flowers, Twine, PTI Buttons, Copics, Crystal Stickles, and Rhinestones
I hope you all have a great hump day! Brent said that there were suppose to be thunder showers. Cross your fingers that we'll have better weather! At least we're staying in a cabin and not tent camping. :) If we get stuck inside, I'll be coloring, lol.