I just love this Bella because she reminds me of all the time I spent at Skate World as a child. She's got people to see and places to be! Of course we didn't have cool iPods back then...we had walkmans, lol. I use to spend hours recording songs off the radio onto tapes!
I wanted to play a bit more with my felt, so I made these fun matching flowers for my card. I really like layering the felt with paper. It doesn't make your flower get too bulky. And then I hand stitched the buttons on with embroidery floss.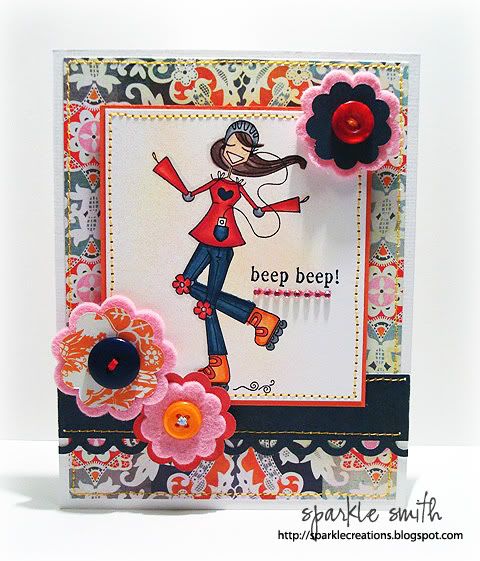 Paper: Basic Grey June Bug
Stamps: Stamping Bella, sentiment is Amuse
Felt, CB Flower Dies, PTI Buttons, Copics, Friskars Border Punch
Everyone have a fabulous hump day! Excited for SYTYCD!