Thursday night I went to
A muse
to see their new release. Ever since I got Copics, it's really
rare
I stamp solid images anymore. But all of the new lovely flower stamps made me cave and of course I bought some, lol.
I'm a total slacker and I need to get my Mother's Day cards done. I think I tend to lag on this every year because obviously it's a sad time for me. I think I will send this card to Brent's grandma.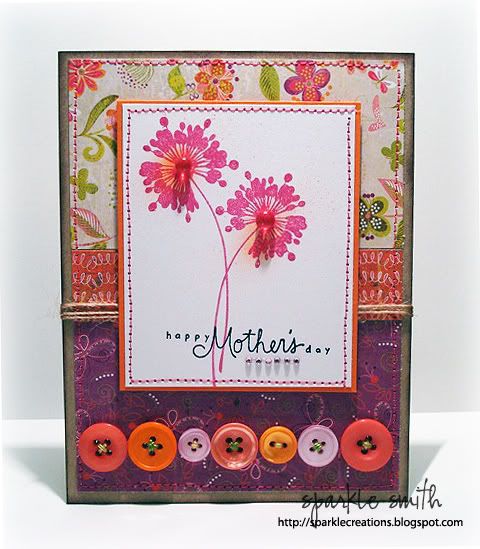 Paper: Basic Grey Green at Heart
Stamps: Amuse
PTI Buttons, Twine, Dew Drops, and Rhinestones
And guess who I met while I was at Amuse? I got to meet
Novell
! Of course it's the one time I don't bring my camera. But it was a lovely night and I had a blast. I also got a cute mug that says "Stamp all night, sleep all day." It's so me, I'm making it my new motto!
Everyone have a fabulous Saturday! I'm getting my oil changed in my car and then crafting!