This week's challenge is Color Me Happy! Use your favorite color! Don't forget to check out the
Raise the Bar Challenge blog
to see the rest of the DT's lovely cards!
Okay, I broke the rules on this one...I think I was suppose to make a monochromatic card and I didn't, lol. So this isn't a good example for this challenge...but Kiwi Kiss is my favorite color. I'm also very excited to be getting Baja Breeze back. :) This started out as
Flutter by Wednesday #106
, but is a little altered.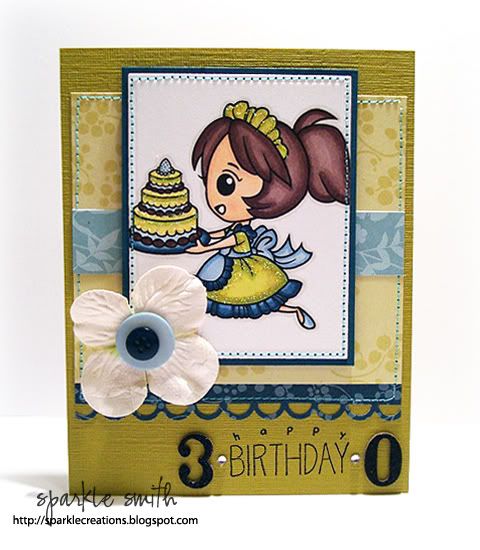 Paper: SU
Stamps: The Greeting Farm, sentiment is Amuse
Copics, Crystal Stickles, Prima Flowers, PTI Buttons, Rhinestones, and Thickers
I decided to do something different with the numbers. I like it, but then a part of me thinks other people will think it's weird, lol. What do you think? I won't be offended either way.
Everyone have a fabulous weekend! I will be cleaning and organizing. I can't wait to get this done so I can paint my room! I have a stack of goodies building up, so I promise to do blog candy soon.