Out of all the cards I made for Michelle's birthday, this one is my favorite. And yes, this Bella has a shirt. :) I haven't used my June bug paper in forever and I forgot how much I actually love this pack. And by the way, I think Yvonne is going to buy
all
the cards I made. I seem to have that effect, lol. Maybe I shouldn't give people choices...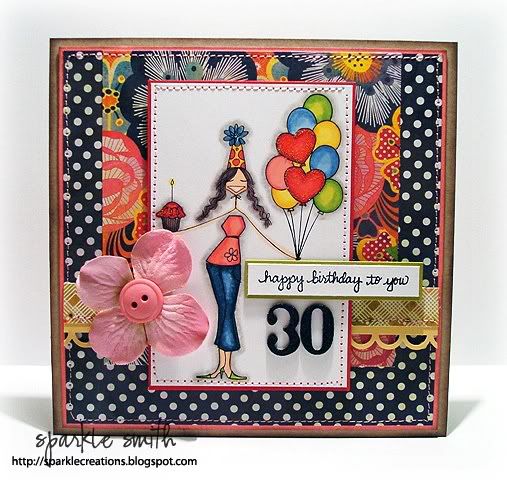 Paper: Basic Grey June Bug
Stamps: Stamping Bella, sentiment is Amuse
Thickers, Copics, Prima Flowers, CTMH Button, EK Sucess Border Punch, and Crystal Stickles
I found out that I won a prize from Impress, since we got raffle tickets for every $25 we spent during the sale. I guess it paid off to go twice, lol. I got a set of card bases, an ink pad, a border stamp, and a chandelier stamp. Not too shabby...everyone have a fabulous hump day!