This is the card I made a couple of weeks ago. Aren't "I" just beautiful, lol. I used my Amuse - holiday sparkle stamp and only inked the "sparkle" part. Green is my favorite color, so this card does suit me well. Though it's way late, I also used
Taylored Expressions Sketch Challenge #101
.
Brent and I want to thank you all for the good wishes! I will eventually share whats going on, as soon as I know whats going to happen. I know you
ALL
want to know what my secret project is...and what fun would a secret be if I told you?!? Even though what's going on in my life right now has nothing to do with my secret project, the outcome could drastically effect it. If it does come to that, then I will spill the beans. If things go great...it won't be that much of a wait til you find out. :)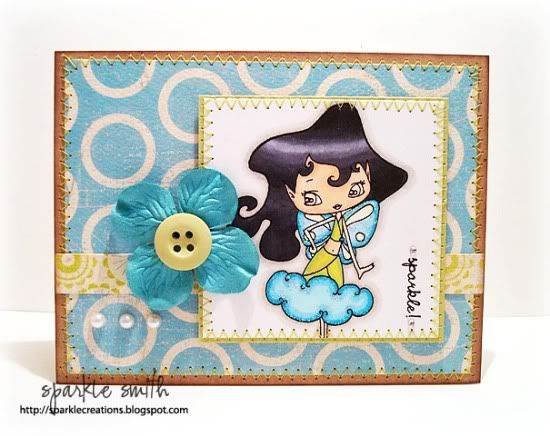 Paper: My Minds Eye
Stamps: Sweet November, sentiment is Amuse
Prima Flowers, CTMH Buttons, Pearls, Rhinestones, and Copics
Is it sad that I can color better with my Copics than make gradients in Photoshop, lol?!? Maybe I should scan in my colored one and add her to my banner.
I normally do this on the 2nd of each month, but with my trip and design team stuff, its a little late. This was the quote
Ali Edwards
had on her blog for her one little word check in. February was a very chaotic month for me and March isn't looking any better...but I'm still trying to
strive
through it all. The last sentence on this quote actually applies more to my life right now.
I haven't been paying attention since there were re-runs on while I was gone. Here's hoping to a good Grey's and Private Practice!