Click
{here}
to see and enter into this week's Christmas Card Challenge.
I was short on time with preparing for my trip to Portland, so I cheated and used this Snowbunnybella image that was already colored for another card. I've just got scraps left of this paper pack, so I'm trying to be as resourceful as I can. But I'm lovin' my green and red cards!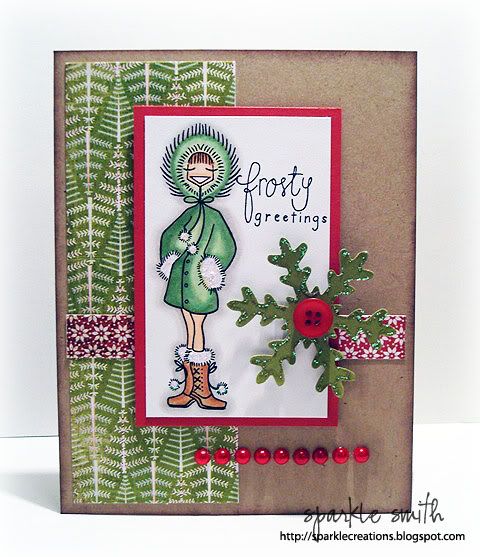 Paper: Eskimo Kisses
Stamps: Stamping Bella, sentiment is Amuse
Snowflake Punch, PTI Buttons, Crystal Stickles, Copics, and Pearls
I hope you all have a fabulous Sunday! I will share pictures from the Copic class tomorrow!