Click
{here}
to see and enter into this week's Christmas Card Challenge. I just announced my new design team for the challenge blog, so please stop by and show the ladies some love!
My favorite part of the holidays is the music. I firmly don't believe in Christmas until after Thanksgiving, but at work the music started in October, lol. Amy Grant's
Home For Christmas
album is my favorite of all time. I got it as a gift when I was in the 7th grade. I lost it when my car got stolen, but this last holiday season I bought the iTune version of it for my iPod.
I used
Unscripted Sketches #47
and I just realized that I forgot to add my snowflake and button, lol. Oh, well...might just leave the card for now. We'll see.
I fixed my card and like it much better!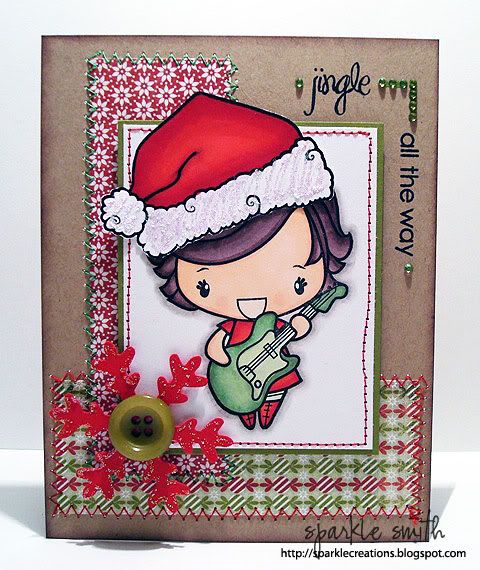 Paper: Basic Grey Eskimo Kisses
Stamps: The Greeting Farm, sentiment PTI
Rhinestones, Crystal Stickles, Snowflake Punch, PTI Buttons, and Copics
I hope you all have a great Sunday. I will be vacuuming and crafting!