The challenge at
Raise the Bar
this week is no stamping, except for a sentiment. This sentiment came out last fall and I've been eying it forever it seems. I finally ordered it from
A muse
while I signed up for a Copics 201 class with my friend
Rachel
. On a total random side tangent, lol...I got into the Portland Copic Certification class! I'm really excited to be going and it's a bonus to get to go home and see the fam. :)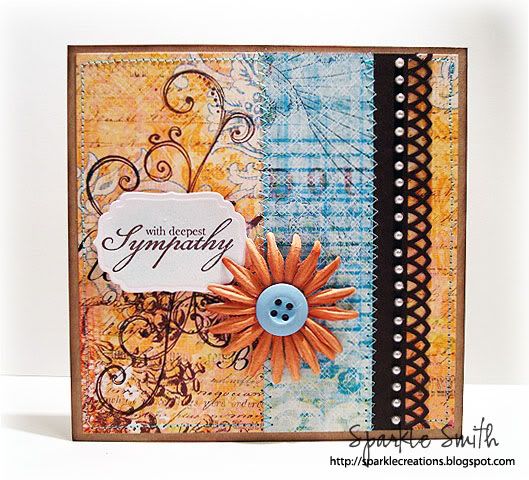 Paper: Que Sera Sera
Stamps: Amuse
Pearls, MS Border Punch, Nestabilties, Prima Flowers, and CTMH Buttons
Well, things work in mysterious ways sometimes. I'm sure most of the stamping community knows that
Shannan
lost her husband recently and I made this card for her and her boys. This stamp was just meant to be mine at this time.
I hope you all have a fabulous Saturday! I will be crafting it up with the
South Sound Stampers
. And then I'm going to dinner with some friends! Brent gets a nice lazy day without me bugging him to do stuff, lol.