Shame on me...I think this stamp came out like a year ago...and I've never used it, lol. Doesn't
Christy Croll
just make the cutest stamps? I think I own every Huggabugg that's been made into rubber, so I am trying to use them more. :) Isn't this one just precious?!?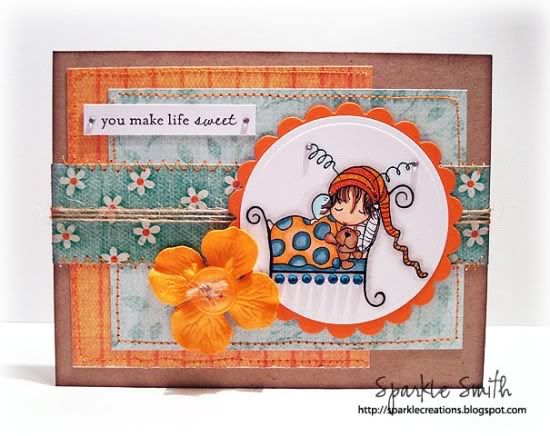 Paper: My Mind Eyes Bloom and Grow
Stamps: Stamping Bella, sentiment is Amuse
Prima Flwoers, PTI Buttons, Twine, Rhinestones, Nestabilities, and Copic Markers
Everyone have a great hump day!