Today is
Arlene's
and
Seleise's
birthday. This is not the card I sent them, lol, but I thought it would be appropriate for celebrating! I mailed out their cards on Friday, so I'm hoping that they both get their cards in the mail today. Arlene is one of my bella sistahs and Seleise is in my SBS4 group. I just love this Riley and I used
CPS #154
for this card.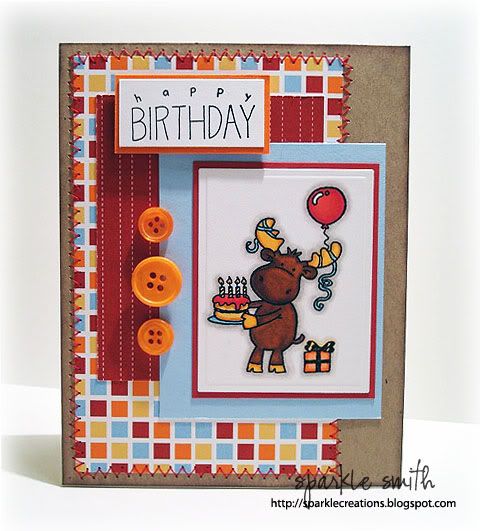 Paper: SU
Stamps: Riley and Company, sentiment is Amuse
Copics, Nestabilities, PTI Buttons, Rhinestones, and Crystal Stickles
Totally off subject of crafting, but the USA men's hockey team beat Canada last night. (Sorry to my Canadian friends!) That means the US made the Quarter Finals and that's one of the games that Brent and I are going to on Wednesday! Cross your fingers that we will get to see the US play. :)
Everyone have a fabulous Monday! It's back to work for me...