Yesterday was our debut day on the
Raise the Bar challenge blog
. Our challenge this week is to create a card with something that you purchased and have not used before.
Well, first I swapped images for this stamp...and then finally gave in and bought her. I've had her for a few months now and I'm finally just getting around to using her. I also used
Mojo Monday #121
and my endless stack of Basic Grey paper for my card. But don't get me wrong...I love my BG paper.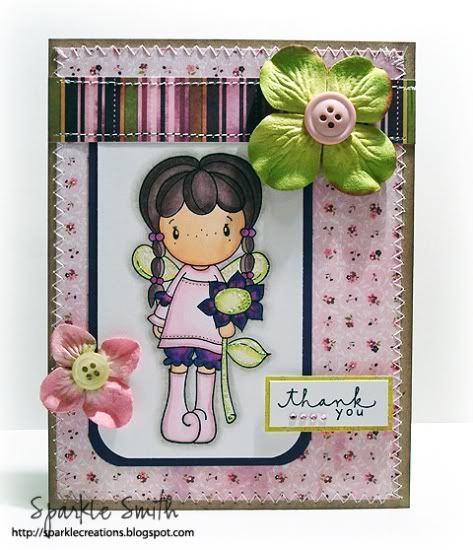 Paper: Basic Grey Eva
Stamps: CC Designs, sentiment is Amuse
Prima Flowers, PTI Buttons, Copics, Crystal Stickles, and Rhinestones
I hope you all have a fabulous Saturday! Brent and I are going to clean and be lazy, lol. The movie was wonderful and I have a feeling that in the future all Brent will want to watch are movies in 3D. :) We're not the Sci-fi type at all, so I will say that the story lacked a little bit for me...but the graphics were gorgeous.