I think I have a confession to make...Valentine's Day is secretly my favorite holiday. I only say that because I've been going through all my stamps, and I seriously have more love/valentine stamps than any other kind. And I make birthday/Christmas cards the most.
But this Bella is no exception. She's probably my favorite "love" Bella of all time. The grey looks a bit darker than it does in real life, but I think it's a good combo with the red and orange. Can you believe that Valentine's Day is pretty much a month away?!?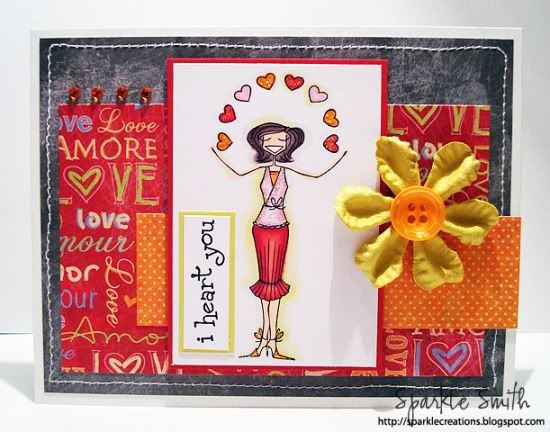 Paper: Basic Grey Sugar Rush
Stamps: Stamping Bella
Prima Flowers, PTI Buttons, Crystal Stickles, Copics, and Rhinestones
Everyone have a great hump day! I'm so excited for Grey's and Private Practice to be back on tomorrow!