Today's FFF challenge is to use and/or incorporate a PHOTO into your card or project, or you can make a scrapbook layout. It's up to you. Don't forget to check out
The Greeting Farm blog
to see the rest of the Design Team's beautiful work.
Well, I haven't scrapbooked in months...so I made a card with a photo. This was hard, because I don't print photos unless I scrap...so I had to scrounge for a photo to use. :) I know these have been around for-evah, but I just got my heart nestabilities on Tuesday. I was excited to find out last month that they sell these locally at
Impress
.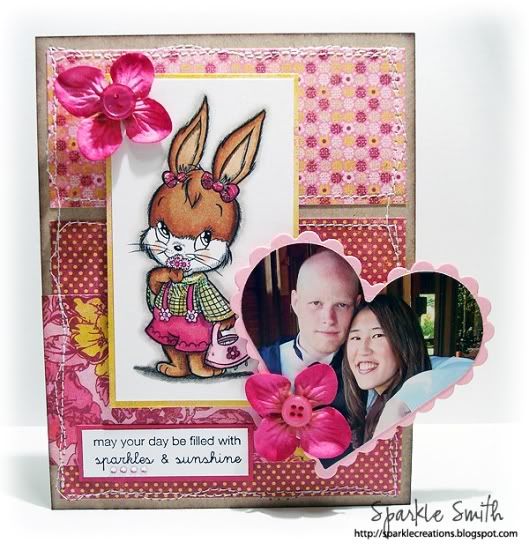 Paper: Basic Grey Lemonade
Stamps: The Greeting Farm, sentiment is Amuse
Prima Flowers, PTI Buttons, Copics, Crystal Stickles, and Nestabilities
Everyone have a fabulous Friday! I'm going to see Avatar tonight with the hubby in IMAX 3-D, so it should be an experience, lol. It's almost the weekend!