Mercy
must be a night owl like me...because Charlotte was in my email at 12:10am on Monday morning. :) Since I usually stay up late, I appreciated the little head start. I wanted to do something fun, so I decided on hot pink! I really hope that Marie will turn her into rubber!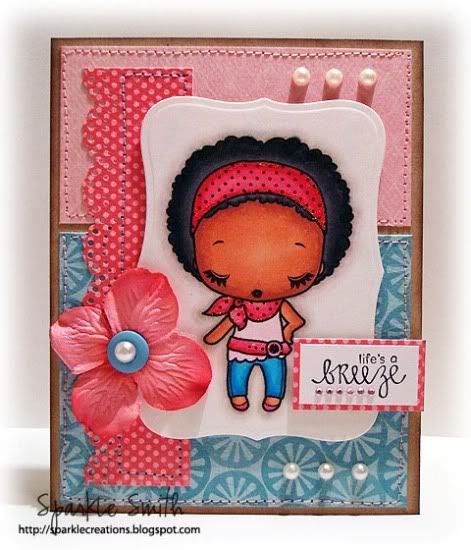 Paper: My Minds Eye Abbey's Road
Stamps: The Greeting Farm, sentiment is Amuse
Pearls, Copics, Crystal Stickles, Nestabilities, CTMH Buttons, Rhinestones, and MS Border Punch
Well, I hope you all have a great Tuesday. I'm excited for Idol and Biggest Loser. Lots of drama going down, lol. I heart Bob and Jillian!