I made this for my step mom, Anna. Her favorite place to shop is Nordstroms, so they're a gift card in there for her. I got inspired by all the altering to put Ian's Santa Hat on Anya. I think it turned out pretty good for my first attempt. I really need to invest in some Copic multi-liners.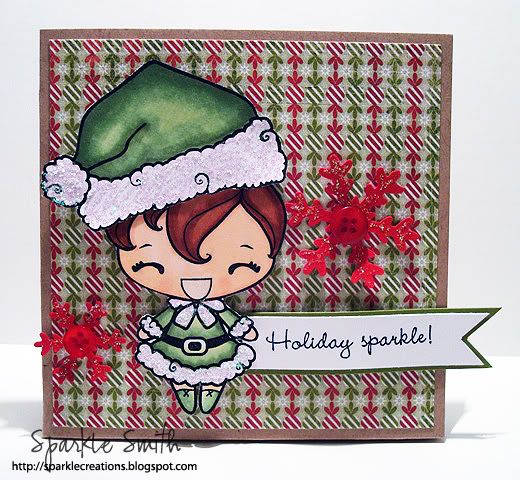 Paper: Basic Grey Eskimo Kisses
Stamps: The Greeting Farm, sentiment is Amuse
Snowflake Punches, PTI Buttons, Crystal Stickles, and Copics
I'm super excited to celebrate Christmas this year, because Emily and Michael are more at the age of knowing who Santa is. :) We will opening gifts wee early in the morning with the Bliatouts. Everyone have a fabulous Christmas.