I hope you all had a great Christmas. Even though I'm not back in blog land full time yet, I realize I've missed out on quite a bit. I was excited to see the new Farmers for TGF, but I can't lie...I am sad that I didn't get asked.
This is the last of my Bittersweet paper. I am really tempted to buy another stack, lol. But I won't...I have a new stack of Sugar Rush to use up. I think I like making Valentine day cards the most...I was going through my images and I have a ton of "love" stamps. :) I also used Jen del Muro's
Sketch For You to Try
.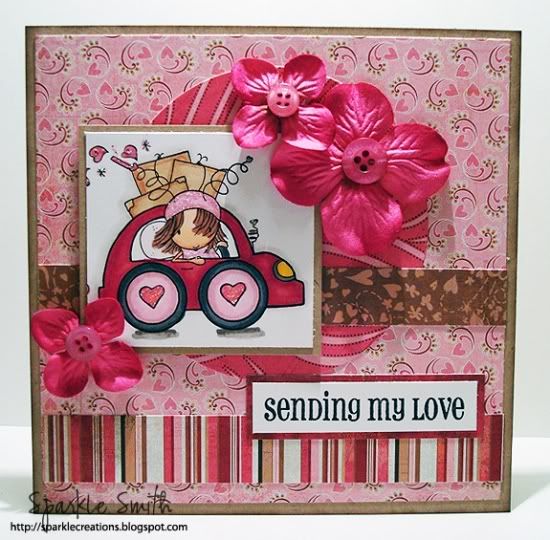 Paper: Basic Grey Bittersweet
Stamps: Stamping Bella, sentiment is CTMH
Prima Flowers, PTI Buttons, Crystal Stickles, and Copics
I hope you all have a great Tuesday! My next card will be up on Thursday.