Mommy and Daddy are mad. I'm gettin' nuttin' for Christmas. 'Cause I ain't been nuttin' but bad. Isn't Lilith perfect for this? She reminds me of the "bully" girl, but she's only wearing a dress because her mom made her, lol. You know she's up to no good. My sentiment is actually a Halloween one, but thought it was appropriate.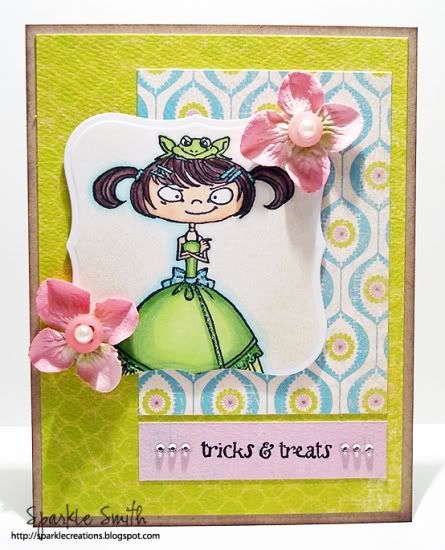 Paper: My Minds Eye Abbey's Road
Stamps: Kraftin Kimmie, sentiment is Amuse
Prima Flowers, Nestabilities, PTI Buttons, Pearls, Rhinestones, Copics, and Crystal Stickles
Brent's family celebrates every year on Christmas Eve, so we'll be opening presents with the Smith's tonight. Everyone have a fabulous day!