Here is my card for TGF's 12 Days of Sketches #2. I only have a little bit left of my Lemonade paper, so I'm happy to be using it up. It's my 2nd favorite Basic Grey paper pack ever.
After today, I have posts scheduled for about every other day through January 3rd. I had hoped to create enough stuff for the whole next 2 weeks, but it didn't quite get done. Between my family, Brent's family, and our friends, I will be in and out of blog land. It may take me a little bit to get back on questions, emails, and comments.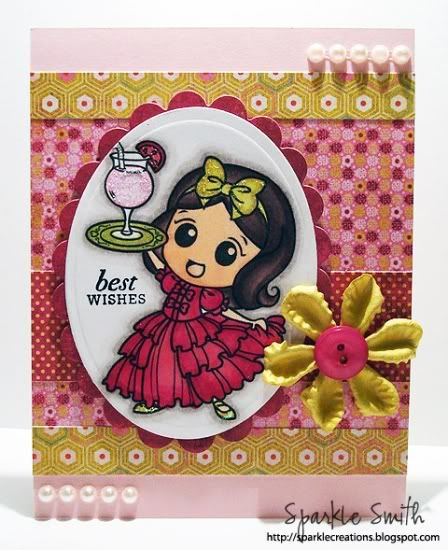 Paper: Basic Grey Lemonade
Stamps: The Greeting Farm, sentiment is PTI
Prima Flowers, PTI Buttons, Copics, Pearls, Nestabilities, and Crystal Stickles
My parents live out in the "country," and Comcast doesn't provide service out there, so there's no cable. It's nice not to get distracted while I'm out there, but annoying sometimes since the only thing I can watch are Sesame Street and Barney DVDs, lol. It entertains me that Emily can recite every episode by heart.
But my In-laws and my brother have cable and internet, so I'll still be able to peek in every once in awhile. :) I hope you all have a wonderful and safe holiday.